Regional
Regional
Region Mid
Throughout the year, Region Mid performed well. For the first year since the crisis, season ticket sales have picked up in the Netherlands and Germany and the overall downward trend has been halted, thanks to marketing efforts and the new online platform.

Pre-booking is now available at many of our facilities and has yielded much new business among tourists boarding cruise ships in Kiel. Mobility is increasing again and this has a positive effect on our utilisation percentages and revenues.
The acquisition of new locations has generated new business, with a focus on multifunctional parking facilities serving hotels, offices, shopping centres as well as leisure attractions. An additional impulse to business has come from new amenities being opened in the immediate vicinity of our car parks.
The reopening of the zoo in Emmen and the opening of a new Primark at Westerhaven Groningen are good examples of the importance of developments in the vicinity of our parking facilities.
The operation of the Boston & Seattle project in the Kop van Zuid commenced, which further enhanced our position in Rotterdam.
Region West
After a slow start to 2016, Region West closed the financial year with good results, mainly due to the Irish economy running at full speed again after a prolonged recession. Region West was the first region to make use of the new Contact-to-Contract system and has therefore had longer to benefit from the intensified use of shared services, mainly regarding finance, marketing, and Control Room activities. This also boosted sales of season tickets.
In the UK, the uncertainties arising from the Brexit vote have caused fluctuations in exchange rates which have affected the group as a whole.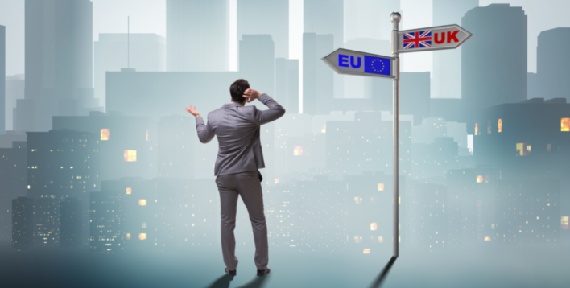 Ireland demonstrated good results throughout the year including securing a new location in Dublin (Dawson Street) and strengthening its position at hospital locations.
Region South
Region South finished 2016 with solid revenue growth despite getting off to a difficult start following terrorist attacks in Paris and Brussels that kept tourists and business visitors away.
French municipalities are studying various options to improve inner-city attractiveness, including combinations of on-street and off-street parking and integration with public transport. Q-Park France has spared no effort to prepare detailed and competitive responses to these all-embracing demands, and with success.
Q-Park France acquired the French company Massilia Park. This acquisition increased the number of parking facilities operated in Marseille from 11 to 16, making Q-Park the market leader in this Mediterranean city.
In December, the City of Toulon awarded its public service concession tender to Q-Park. This will involve upgrading and operating 10 of the city centre's 12 car parks, consisting of 6,654 parking spaces. The concession contract starts as of 1 January 2017 and lasts for 12 years.
Q-Park Belgium has also won many competitive bids in major cities including the prestigious Handelsbeurs in the centre of Antwerp, and a competition for design and operation of parking facilities (2,000 parking spaces) in the southern part of Antwerp. This development, known as the Zuiderdokken, will be built in two phases and will improve access to Antwerp from the south.
Acquisitions during the year also included the procurement of all car parks in Hasselt, once again demonstrating that growth through the acquisition of family-owned businesses forms an attractive arena for future transactions.
Region North
In 2016, Sweden's capital city congestion taxes were increased by as much as 75% at the two highest rush hour periods, and the congestion tax area was extended to include the Essingeleden motorway. This resulted in a lower than expected drop in cars entering the inner city (6%) and greater urban area (7%) of Stockholm. A notable change is the composition of customers – more business visitors took advantage of parking facilities in Stockholm city centre, while commuters who do not need the car during the day now opt for parking on the outskirts and completing their journey by public transport.
In line with most Q-Park countries, Denmark also scored well on new season ticket sales. In the first quarter Denmark introduced an innovative camera parking project in Kolding where customers automatically receive a control fee if they haven't complied with the parking regulations in one way or another. The project is an innovative step forward in parking compliance services.
In Norway, new services such as Q-Park Easy and Q-Park Access, which use ANPR, offer new opportunities to landlords to provide faster and more convenient services to their customers. These services are also supported by the new landlord portal which went live at the end of the year. This important step forward will improve our customer service processes considerably as the many legacy systems have all been migrated to the new platform. The portal will help us retain and gain new business.
Finland scored particularly well in 2016, with notable contributions from hotel locations and more than 15% growth in control fee business in the last quarter. Collaboration intensified with Stockmann, Finland's leading department store, and new services such as short parking to collect online orders, alternatives to barrier systems, and more information about where it is easier to park were introduced.